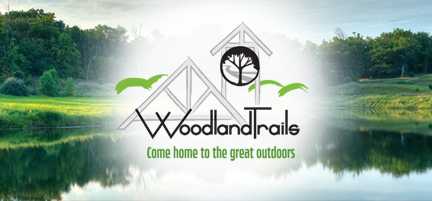 Woodland Trails Luxury Homes for Sale in the Kansas City Suburbs
When it comes to selecting a luxury house from among the various communities of luxury homes for sale, Woodland Trails makes it an easy decision. The beautiful setting of a tranquil, natural environment combined with luxury home living is the definition of the perfect community. Centered in Greenwood, Missouri, Woodland Trails also offers convenience with easy highway access for all your nearby shopping and entertainment needs.
You can find everything you ever wanted in the new houses for sale in the Woodland Trails neighborhood—peace, nature, luxury, safety, and close proximity to the booming metropolis of Kansas City, MO.
What Sets Us Apart From Other Luxury Homes on the Market?
Award Winning Schools
The neighborhood of new build homes is located within Lee's Summit R7's award-winning school district. Our community is perfect for families of all sizes, partially due to the number of great schools nearby. Developer Jim Riffe has built custom luxury homes in Johnson County, Kansas, as well as the new home communities in Jackson and Cass counties for decades. He also developed the lake community of Woodland Shores of Lee's Summit. Lee's Summit and Greenwood area schools are nationally recognized, making this beautiful community especially appealing to families. His mission is to make this extraordinary lifestyle affordable to families in the Lee's Summit and Greenwood area.
Area Resources
There are several options for outdoor activities located near our luxury homes including local public parks and lakes. There are also several options for grocery stores and gas stations conveniently located within miles of your home.
Convenient Location
We created Woodland Trails to be a community for people who enjoy the outdoors. This community features gorgeous new luxury homes designed to balance cozy privacy with a warm sense of belonging. Our retreat-inspired, resort-style pool was designed in collaboration with award-winning architects. This community of new luxury homes presents miles of paved walking trails, creatively-designed playgrounds, and gorgeous recreational areas.
Woodland Trails has several home floor plan options available with both beauty and function in mind. Our luxury homes are custom built to be energy efficient and spacious enough for active, growing families. Woodland Trails offers a variety of new custom luxury homes for sale in the Greenwood, MO area.
Browse our listings below to see our available houses.
More Information About the Features Our Luxury Homes Have to Offer
A lot of communities try to pass themselves off as "luxury communities," but you know what real luxury is. Luxury is custom built-ins, exquisite flooring, updated kitchens and bathrooms, plenty of square feet, and more.
Let's look at just some of the features you will find in the Woodland Trails listings above.
Grand staircases to greet you at the door, bringing that feeling of home to your foyer.
Swanky en-suite bath to clean the day off and wash away the stress.
Chef's kitchen for daily meals or extravagant entertaining.
Private home office because who doesn't need a home office in the digital age?
Wine cellars for the winos.
Wet bar to make entertaining easy and fun.
Guest house for friends or family. Enjoy your loved ones while still maintaining your privacy.
High ceilings that give the feeling of a grand castle or estate.
A luscious yard that feels like a secret garden.
Open floor plans that keep you and your loved ones connected.
A laundry room you aren't afraid to show your friends. Go ahead and keep the door open.
Hot tubs for that private retreat feeling you need when the world is going crazy.
A great room made for versatility—for cozying up with your family, playing board games, watching movies, or anything else you feel like doing.
Luxury real estate can be yours. Take a look through the listing above to find your single-family dream home.