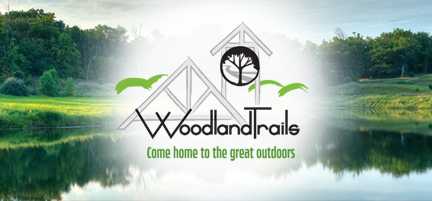 Woodland Trails Luxury Homes for Sale
When it comes to selecting among a community of luxury homes for sale, Woodland Trails sets the scene for calm, peaceful, and simple decision making. Centered in Greenwood, Missouri, Woodland Trails offers convenience with easy highway access for all your nearby shopping and entertainment needs.
What Sets Us Apart From Other Luxury Homes on the Market?
Award Winning Schools
The neighborhood is located within Lee's Summit R7's award-winning school district. Our community is perfect for families of all sizes. Developer Jim Riffe has built custom luxury homes in Johnson County, Kansas, as well as the new home communities in Jackson and Cass counties for decades. He also developed the lake community of Woodland Shores of Lee's Summit. Lee's Summit and Greenwood area schools are nationally recognized, making this beautiful community especially appealing to families. His mission is to make this extraordinary lifestyle affordable to families in the Lee's Summit and Greenwood area.
Area Resources
There are several options for outdoor activities located near our luxury homes including local public parks and lakes. There are also several options for grocery stores and gas stations conveniently located within miles of your home.
Convenient Location
We created Woodland Trails to be a community for people who enjoy the outdoors. This community features gorgeous new luxury homes designed to balance cozy privacy with a warm sense of belonging. Our retreat-inspired, resort-style pool was designed in collaboration with award-winning architects. This community of new luxury homes presents miles of paved walking trails, creatively-designed playgrounds, and gorgeous recreational areas.
Woodland Trails has several home floor plan options available with both beauty and function in mind. Our luxury homes are custom built to be energy efficient and spacious enough for active, growing families. Woodland Trails offers a variety of new custom luxury homes for sale in the Greenwood, MO area.
Browse our listings below to see our available houses.