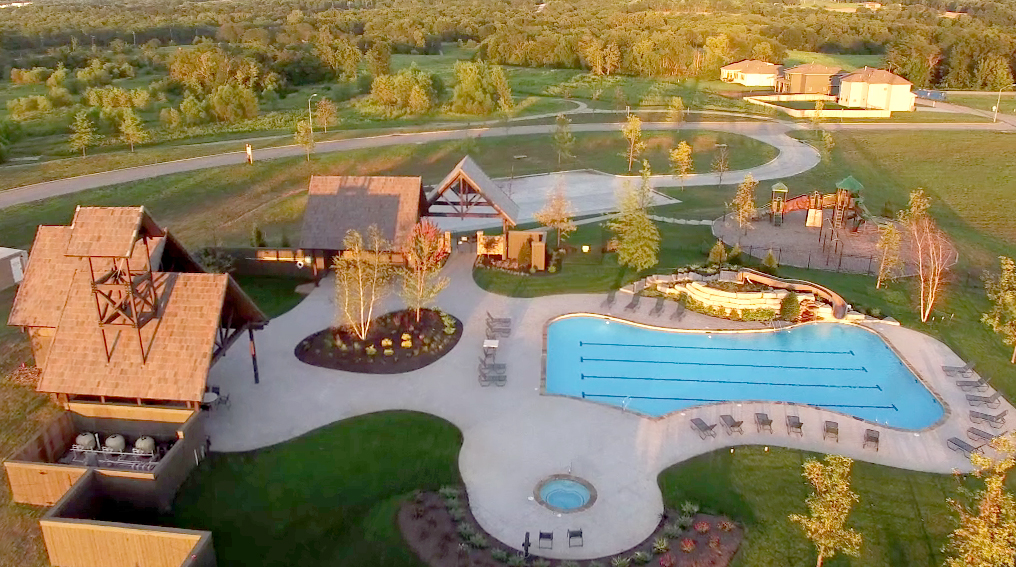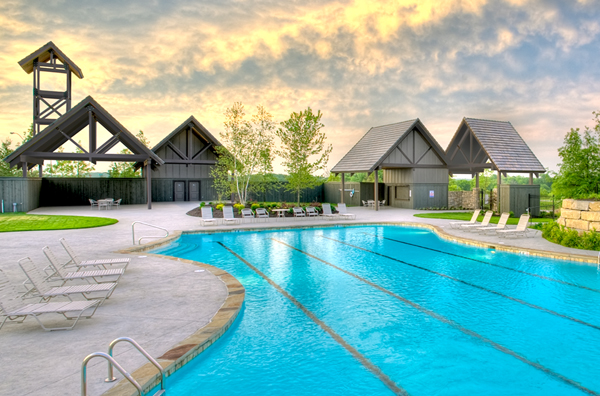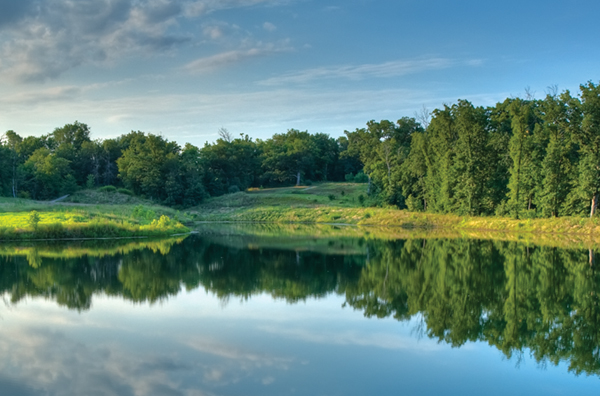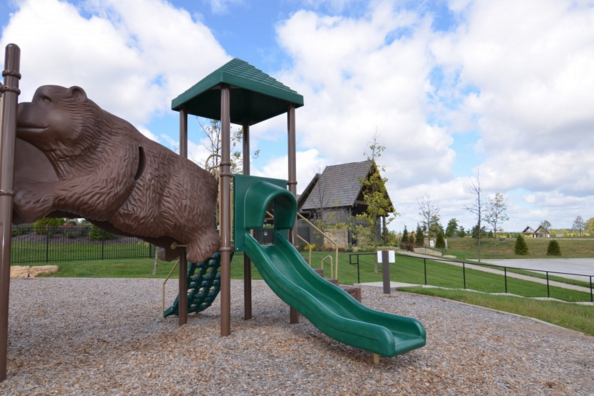 Houses for Sale in a Breathtaking Community
Upon first entering Woodland Trails, you'll notice right away this is a community like no other. Surrounded by lush foliage, you are enveloped in the warm feeling of a secluded but inviting lodge. Miles of relaxing walking trails provide residents in our custom luxury homes with opportunities to immerse themselves in the scenery and reconnect with themselves and nature. Meanwhile, our resort-style pool, sand volleyball pit, athletic activity field, and massive timbered pavilions offer recreational opportunities for every taste.
Developer Jim Riffe has built custom luxury homes in Johnson County, Kansas for many years. He also developed the lake community of Woodland Shores of Lee's Summit. He has put that experience and his vision of an amenitied community set away from it all into Woodland Trails, offering homes for sale in Greenwood, MO and Lee's Summit, MO. Lee's Summit and Greenwood area schools are nationally recognized, making this beautiful community especially appealing to families. His mission is to make this extraordinary lifestyle affordable to families in the Lee's Summit and Greenwood area.
Beautiful Houses for Sale in Greenwood, MO
Situated in Greenwood, Missouri, and adjacent to the James A. Reed Memorial Wildlife Area, Woodland Trails is conveniently located near shopping and entertainment. It boasts easy highway access and proximity to the beautiful Raintree community and the highly acclaimed Lee's Summit public schools. The houses for sale in Greenwood, MO at Woodland Trails offer beautifully-appointed finishings — everything a familiy could want or need for an active lifestyle. All this and access to the wonderful Lee's Summit schools and community!
See the area resources about these homes for sale in the Lee's Summit and Greenwood, MO, area including information about schools, utilities, cable providers, outdoor activities, conveniences, and more.
Call Us to Learn About Houses for Sale in this Wonderful Community
The decision to move or build a custom home is an exciting one, but it's also one that you don't want to be pushed or rushed about. When it comes to selecting among a community of luxury homes and houses for sale, Woodland Trails sets the scene for calm, peaceful and easeful decision making. We work with only top-rated professional builders and can offer you a variety of floor plans and finishes to make your Lee's Summit and Greenwood, MO area home perfect for your taste and style. Choose from one of our newly-constructed houses or choose your own building site and custom-build your perfect home! Located near the respected Lee's Summit schools, our community is perfect for families.
Click Here For HOA Restriction:
Woodland Trails HOA Restrictions
For more information about our custom luxury homes for sale in Greenwood, MO (near Raintree), we are available  Wednesday through Friday, 1 pm to 5 pm, and Saturday to Sunday, 12 pm to 5 pm. To schedule a showing at one of our available homes for sale in the Lee's Summit and Greenwood, MO area, call our office at (816) 875-6410.