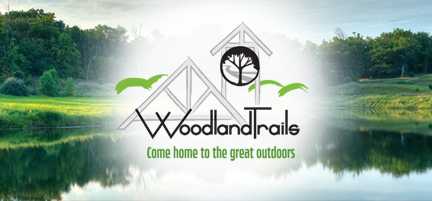 Contact Us for Luxury New Homes in Greenwood and Lee's Summit
If you're in pursuit of a gorgeous, customized residence in a tranquil neighborhood that offers exceptional perks, your search is over. Woodland Trails in Greenwood, Missouri is the ideal place for you. Located in the esteemed Lee's Summit school district, you can have the best of both worlds: urban and rural living. With numerous miles of paved nature trails, you can keep fit and unwind amidst the stunning foliage. Don't compromise by settling for the repetitive and hectic lifestyle of city living. Find solace and tranquility in our community.
If you are looking for luxury new homes in Greenwood or Lee's Summit, we would love to hear from you! Our community boasts breathtaking amenities and homes developed by top-notch contractors, and we are always happy to answer any questions you may have. To get in touch with us, simply fill out the contact form below and we will get back to you promptly by phone or email.
MAKE AN APPOINTMENT TODAY. COME TO GREENWOOD AND SEE OUR BEAUTIFUL NEW HOMES FOR SALE
Furnished model homes are open Wednesday – Friday, 1 pm – 5 pm and Saturday – Sunday 12 pm – 5 pm. You can also schedule an appointment! Come see the seeds of your new home for sale today. We appreciate your interest in the Woodland Trails community of new homes in Greenwood, MO.
Our family-friendly, active, and healthy community looks forward to welcoming you as our next new family. When you choose to move to one of our stunning new homes, you will be stunned by the value our beautiful community will bring to your life. Enjoy the peace and quiet of country living with state-of-the-art amenities just minutes away from everything the city has to offer.
Call us today at (816) 875-6410 to learn more about our new homes in Greenwood, MO.
501 Wilds Parkway, Greenwood, MO 64034