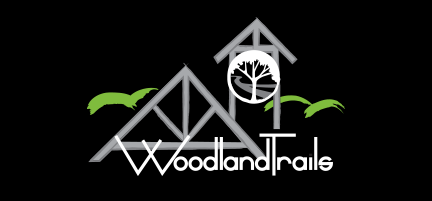 MEET THE CUSTOM HOME BUILDERS BEHIND THE BEAUTIFUL NEW HOMES IN WOODLAND TRAILS!
We have recruited some of Kansas City's finest custom home builders to bring this Greenwood, Missouri, community to life. Jim and his team of superior custom home builders are dedicated to making sure Woodland Trails is a true, luxurious home community that reflects a commitment to design, experience, and service.
ARE YOU LOOKING FOR A NEW HOUSE?
Located just south of Lee's Summit, Woodland Trails is in the highly acclaimed Lee's Summit R-7 school district and a short drive from every attraction and event that makes Kansas City a great place to live and work.
Custom Homes Built in Lee's Summit
Developer Jim Riffe built custom luxury homes in Johnson County, Kansas and throughout Jackson and Cass counties. He is a third generation greater Kansas City builder and developer with an emphasis on quality and design. Jim also developed the lake community of Woodland Shores in Lee's Summit. Decades of experience working with some of the finest architects, land planners, and designers in the country have culminated in Woodland Trails, a community spanning more than 500 acres.
Nestled in the rolling hills and ponds, and along Big Creek, Woodland Trails offers a spacious palette and rare opportunity to employ the best of design and lifestyle for families. Priced in the $300-600,000 range; the homes here offer residents an extraordinary balance of green space, miles of walking trails, a pool, landscaping, volleyball, and more. Offering homes for sale in Greenwood, MO and the Lee's Summit, MO area, Woodland Trails appeals to the area's families, as well as empty nesters looking for a walkable lifestyle. Lee's Summit and Greenwood area schools are nationally recognized, making this beautiful community especially appealing to families. His mission is to make this extraordinary luxury outdoor-lifestyle affordable to families in the Lee's Summit and Greenwood area while offering home plans for empty nesters as well.
Read more below to learn about our Kansas City home builders who have helped create the lovely new residences just south of Lee's Summit. Call 816-875-6410 for more information.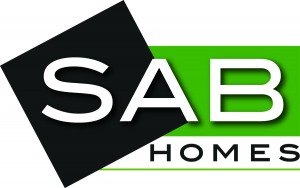 SAB Homes
Since 1989, SAB Construction has provided single-family and multi-family homes to home buyers in the Kansas City metropolitan area. Owner Scott Bamesberger's extensive construction experience, keen sense of design, quality and value, as well as a strict organizational code, have made it possible for SAB Construction to transform the stresses of the home building process into an enjoyable event for its customers.
A home is a huge investment, and buyers are often anxious as the process unfolds. To help ease these concerns and make the building process more enjoyable for our customers, SAB has established a Sales Builder Program. Along with our designer showroom and on-staff design consultant, SAB's computer-accessible, Sales Builder Program allows customers to obtain daily updates on the progress of their home while under construction. Sales Builder also allows the customer to shop for options and upgrades and download photos of their new home in progress to share with friends and relatives.
We have found Sales Builder to be an easy and time-saving way to benefit both home buyer and builder — and keep the positive excitement of the creation of your new home at the forefront. And as Kansas City homebuilders, our construction company, SAB Construction, has more flexibility in home design and building style than ordinary new home builders. Each SAB construction project schedule is updated daily by our field superintendents in order to give our home buyers and subcontractors the absolute latest information on the progress of every home. This strict approach to monitoring construction progress means fewer delays and errors and has created a positive overall experience for all involved. When a home is complete, we have an in-house service coordinator to answer your questions and assist with callbacks.
In recent years, SAB Construction has begun to build in Kansas City's Northland, while continuing to maintain and expand in communities located in Lee's Summit, Raymore and Kansas City metropolitan areas. At SAB, we continue to search for quality communities in which to build our award-winning products. We strive constantly to improve value without reducing the quality of our product.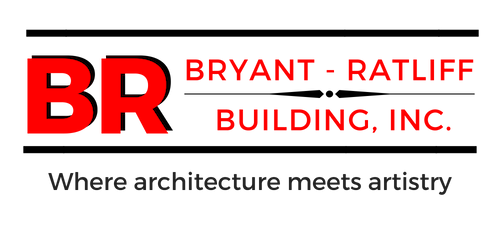 Bryant Ratliff Builders
Quality craftsmanship, innovative designs, and customer-driven service: These are the core values upon which Bryant-Ratliff Building has earned the highest reputation as custom new home builder in Johnson County and the Greater Kansas City Metro. Bryant-Ratliff has approaches each build project with passion and commitment. This passionate approach is been rooted in building relationships and helping families for more than three decades. Bryant-Ratliff has built some of the most impressive custom new homes in Johnson County and surrounding areas. This attentive approach to the luxury market translates into all they do. Bryant-Ratliff projects range from the small quality home or villa to the truly custom home of your dreams. If you're looking for quality Kansas City home builders, contact Bryant Ratliff Building Co. at (913) 915-3737 or www.bryant-ratliffbuilding.com to see how our custom home builders can help you.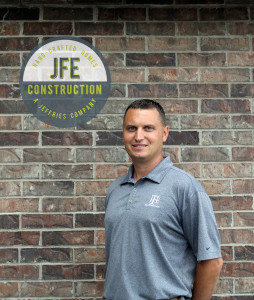 JFE Construction
You can feel the difference in a home crafted by JFE Construction. That has become our trademark. Our team approach as custom home builders is to work closely with a group of design professionals and craftsmen striving to build custom, energy efficient homes that provides their clients with personal enjoyment and excellent investment value for years to come.
The owner, Chris Jeffries, earned a Bachelor's degree in Construction Management from the University of Central Missouri. Initially, he started in commercial construction and quickly realized a passion for residential home building. Chris started his own home building business 15 years ago and has won multiple Parade of Homes Awards including Distinctive Plan and Design, Pick of the Parade, and Grand Award. Chris and his JFE team are passionate about building homes for families and work to make sure they receive respect and attention during the build of their new home — a crucial trait for custom home builders.
JFE's team of custom home builders brings you knowledgeable, reliable, experienced individuals, including:
Kip Brown, In house Architect and Project Manager, who graduated with a degree in architecture from the University of Kansas. Kip is a recognized architect and has worked on many large scale projects throughout Kansas City that we all enjoy, including The Legends at Village West, Zona Rosa, and other major retail developments. Melissa Jeffries is JFE's exclusive designer that helps work with each of our clients through the Selection Process. As a personal representative, Lyndsay James, Customer Service Specialist, assists clients during the home building process to make for a terrific experience. The JFE Construction team's personable interaction with clients has earned referrals and word of mouth business from clients, real estate agents, and professionals throughout the Kansas City Area. With our in-house architect, we can start today on designing your new home. We are preeminent new home builders in the Kansas City Metro.
(816) 470-0074 www.jfeconstruction.com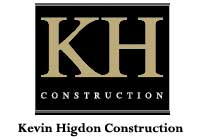 Kevin Higdon Construction
Kevin Higdon Construction is a Kansas City home builder established in 2000. They are ranked as a Class A licensed commercial building company, as well as a residential custom home building company. As members of the Home Builders Association of Greater Kansas City, Kevin Higdon Construction does the majority of work with their own employees keeping the use of subcontractors to a minimum. As a comprehensive streamlined homebuilding company, they are able to manage any budget, large or small, and provide a wide variety of services for every new home building need.
Creating iconic new Kansas City residences, Kevin Higdon Construction specializes in working with custom build clients. The company enjoys a business built on referrals and customer satisfaction. Their award-winning, innovative designs are sprinkled throughout greater Kansas City's finest communities.
Kevin Higdon Construction (816) 524-9797 www.higdonbuilders.com

LG Homes, LLC & LG Homes, INC
Larry Grego has been a premier custom builder in the Kansas City area for over 20 years.
Larry's focus on quality and design translates to a fulfilling process for his buyers. LG Homes, Inc. is renowned for impeccable finishes and a keen sense of trend and style. Larry is excellent at paring each home with the perfect lot in order to capture optimum views, privacy, and function.
As a true custom builder, Larry captures the buyer's vision and leverages his expertise to make their dream home a reality.

Steward Builders
Randy Stewart's comprehensive expertise helps expedite the homebuilding process for his customers. Years of experience are evident from concept to completion. Randy is a longtime member of the Kansas City Home Builders Association and grew up in the homebuilding business. Randy's father, Kenny Stewart, mentored Randy in the business from an early age instilling the importance of quality and customer service as the keys to success in a highly competitive industry. Randy mastered framing and finish work while completing a technical degree. Using his uniquely creative insight, Randy brings innovative products and design to the Kansas City market. Randy and his father build homes in a wide variety of plans and price ranges for a true custom build experience.
(816) 510-7850 www.stewartbuilderskc.com