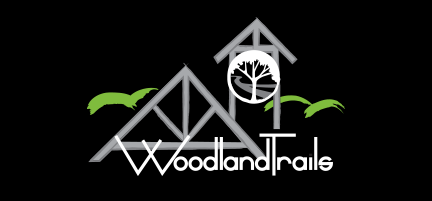 LUXURIOUS MODERN HOUSE PLANS IN GREENWOOD, MO
Woodland Trails is an outdoor lifestyle community with several stunning and liveable home floor plan options available. Choose from a wide selection of available plans from one of our local independent custom home builders or work with them to design and build your own custom luxury dream home. Spacious floor plans make these custom homes the ideal haven for families seeking a touch of luxury in their daily lives. With our wide variety of beautifully designed home floor plan options, you and your family can enjoy Woodland Trails' park-like environment in the Greenwood area. Located within minutes of Kansas City and within the acclaimed Lee's Summit school district, you can step into the lifestyle you've always dreamed about for your family. Read on to learn more about our beautiful new homes.

BENEFITS PROFESSIONAL ARCHITECTURE AND THOUGHTFUL DESIGN:
Spaciousness
Modern house plans utilize space. They are designed to maximize airflow and minimize transitional spaces to be as efficient as possible.
Natural Light
Most modern home plans integrate natural light. This means including large windows that face the south side of the house, as well as smaller windows on multiple sides of the home to maximize natural light levels throughout the day.
Aesthetically Pleasing
The homes at Woodland Trails are maintained with a balance between design, structural efficiency, and the overall aesthetic value. Our home's integrate simple, sloped shed or flat rooflines to create a contemporary look and feel. Pitched rooflines and balanced architecture ensure timelessness in design.
EXCEPTIONAL ARCHITECTS & DESIGN MEANS EXCEPTIONAL FLOOR PLANS
Each of our three, four and five-bedroom floor plans are designed with livability, quality, and energy efficiency in mind. Each home is reviewed by one of the county's top architects to ensure it adds value to the community, so you know your new home will be a haven for family members and guests alike to live or stay with plenty of space and privacy. Our mission in designing our custom floor plans is to create a new kind of community with an emphasis on family and active outdoor lifestyles with lots of luxurious amenities for a surprisingly affordable investment.
Aside from providing ample room in our house floor plans, we are proud to feature the work of some of the best custom home builders in the area, including Bryant Ratcliffe Building Company, Higdon Construction, JFE Construction, LG Homes, Sallee Homes, Sbisa Homes, and Stewart Builders. We work with these trusted companies because we know they share our commitment the highest quality design and construction for all our homes.
Experience some of the top trends for a new home floor plan offered in a Woodland Trails home. Some of these custom home trends include walk-in pantries, main floor master bedrooms, huge kitchen islands with seating, mudrooms, and first floor offices. No matter what features attract you to a home, we offer a variety of options and floor plans to meet the individual needs of you and your family.
Come See Our Floor Plans Today
We create custom home floor plan designs with both beauty and function in mind. But the best way to experience the luxury and quality is to come to see for yourself. We can't wait to show you what we have to offer. Come by today and take a look! We're certain you'll love the ability to craft your own vision into the custom home of your dreams today.
Furnished models open Wednesday through Friday from 1 to 5 pm; Saturday through Sunday from 12 to 5 pm. You can also call (816) 875-6410 for more information about our custom home floor plans.