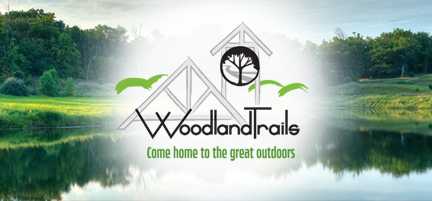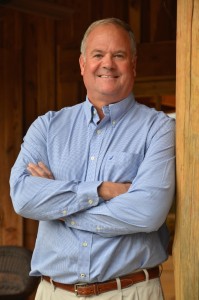 New Home Developer for Luxury Homes in Lee's Summit and Greenwood
New Build Houses for Sale from Custom Home Builders
Jim Riffe has a passion for great design. He believes it can have a transformative and positive impact on the quality of people's lives. With this as a guiding principle, Jim has spent the last 30 years creating a strong reputation as a new home developer, building custom quality homes and residential developments in the Greater Kansas City area. Part of the success of Jim and Riffe Homes is his commitment to work only with the most trusted custom home builders in the area.
Only the finest architects, land planners, craftsmen, and custom home builders are engaged to achieve beautiful and luxurious designs. Classic design principles infuse a comprehensive community vision for this beautiful housing community conveniently located near Lee's Summit. Jim's vision includes community amenities and landscaping that support and encourage an active and fulfilling lifestyle. Good design ensures consistency and protects the integrity of each homeowner's investment.
As a new home developr dedicated to providing the very best in quality, Jim assembles an approved team of respected, quality custom home builders to offer an excellent selection of custom styles and floor plans in his communities. Homes for sale from Riffe Homes are sure to be of the highest quality and exceptional beauty, and to be part of an integrated, community vision.
New Home Development From a Trust Local
Jim and his family are long-time residents of Kansas City. They have been in the housing development business for several decades as custom home builders, with a legacy spanning more than 50 years. Jim has crafted his vision and skill over a lifetime, having started out working on new home building sites at the age of 11. He completed two degrees before working his way back on to building sites and founding Riffe Homes, Inc. Jim is a renowned Master Builder. He loves his work, and the families and communities he serves as a custom home builder and housing community developer.
"Home is where life's most important moments are spent. Design should reflect nature's beauty and provide homeowners with amenities to connect with others and enjoy the outdoors. Careful thought should be given to preserving their sense of privacy when they are in their homes."
A Family Tradition of Housing Developments
In the early 1950's, Jim's grandfather, Winston Thompson, began developing housing communities and building new homes along Blue Ridge Boulevard. Jim's father, Hank Riffe, learned the trade of building fine homes from his father-in-law, Winston, in 1955. Hank went on to continue the tradition of developing custom homes for communities and providing housing to over 1,000 local families. This gave Jim exposure at an early age to a successful housing development business as well as plenty of hands-on experience working with custom home builders.
Experienced and Skilled Housing Developer in Missouri and Kansas
After graduating from the University of Kansas School of Engineering and receiving his Masters from University of Missouri's Business Administration program, Jim began building custom homes in Johnson County, Kansas. This education, combined with a long family tradition of home building and community development, gives Jim the perfect platform for creating hcommunities that reflect value for generations of homeowners.
As the new home market grew and home buyers continued to become more sophisticated in their desire for innovative design and exceptional quality, Jim continued the family tradition by specializing in premier communities and new houses being built by custom home builders. Since 1985, Jim has teamed up with countless families to see their home building dreams come true.
New Build Houses For Sale
Riffe Homes has provided almost 500 custom new build homes to the families in 93 new housing communities. His custom homes can be found throughout the Kansas City metro area, including Overland Park, Leawood, Lee's Summit, Shawnee, Lenexa, Olathe, and Lake Winnebago. Jim developed Nottingham Estates St. Andrews (3rd and 4th plats) and the Villas of White Horse in Leawood, Kansas. Award winning Woodland Shores, Lee's Summit's luxury lake housing development, will be complemented by Jim's newest community, Woodland Trails. Woodland Trails is located in Greenwood, Missouri in the highly acclaimed Lee's Summit R-7 school district. We invite you to learn more about this beautiful housing community near Lee's Summit and to preview some of the new build homes for sale. Don't compromise on your dreams. Contact us for the custom home you've always wanted, in a housing community that brings the best of resort-style living and grand open spaces, for an active lifestyle that's as peaceful as it is beautiful.