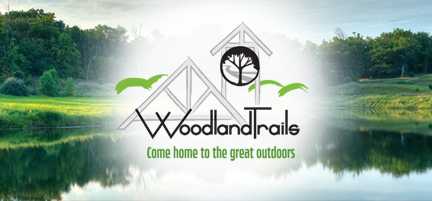 BUY A NEW CONSTRUCTION HOME IN WOODLAND TRAILS
Searching for the best new construction home Kansas City has to offer doesn't have to be disappointing. New home builders don't want to fall in love with their perfect home only to settle for something that doesn't meet their needs. The most difficult part of home buying is finding a house that matches your style and checks all your boxes. That's why building a new construction home in Kansas City is the perfect solution for buyers who don't want to compromise. New construction houses mean you get everything you want, just the way you want it.
Woodland Trails can help you realize your dream of owning a new construction home in Kansas City. Choose a custom neighborhood far enough away from the city to give you the privacy and peace you crave yet close enough to access popular metro areas easily. Our neighborhood brings you the views and nature of a country home with the convenience and culture of living near bustling Kansas City.
When you reach out to us, one of our certified new construction home builders will collaborate with you to achieve the design and construction of your custom, new construction home. Together, we can help you create a floor plan that fits your lifestyle. Turn a standard living space into a great room to comfortably entertain your guests or build a kitchen large enough to cook for your entire extended family. No matter your priority, the choice is yours.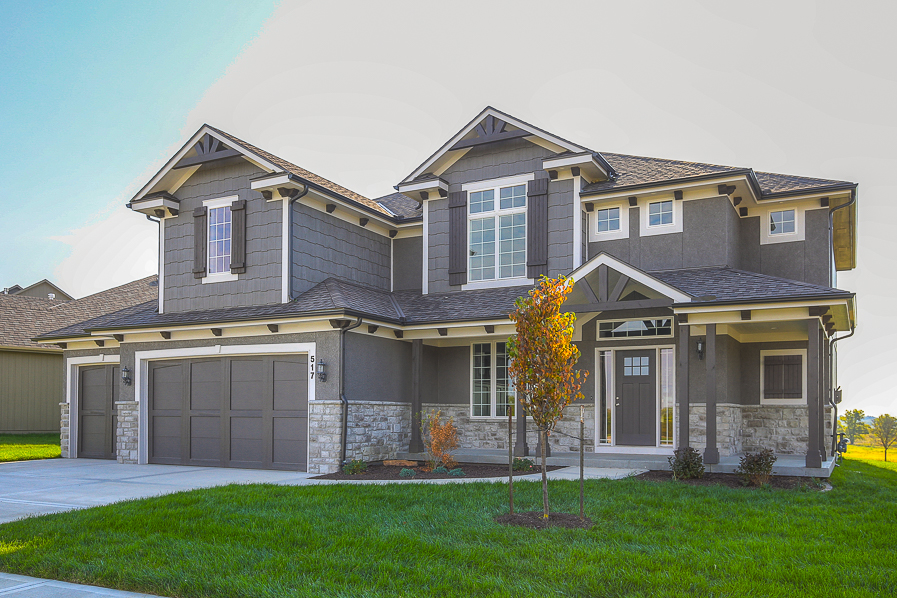 Woodland Trails Custom Home Builders
At Woodland Trails, we partner with professional new construction home builders who are ready to build your custom house in Greenwood, located in the Lee's Summit, Missouri school district. The builders we work with are experienced and knowledgeable, and they will work with you to create a home that is precisely what you want and need. With their help, you will be able to design a custom floor plan and select all of the finishes and fixtures for your new home. We believe that working with professional builders is the best way to ensure that your new home meets all of your expectations.
Our hardworking home builders work closely with a professional design team to ensure that your custom new construction home is energy efficient and will fulfill all of your expectations and needs. Our certified master builders make the Woodland Trails community a sparkling gem in the Greenwood and Lee's Summit region. When you work with them, you can feel certain you're working with a team committed to helping you realize your dreams as a homeowner.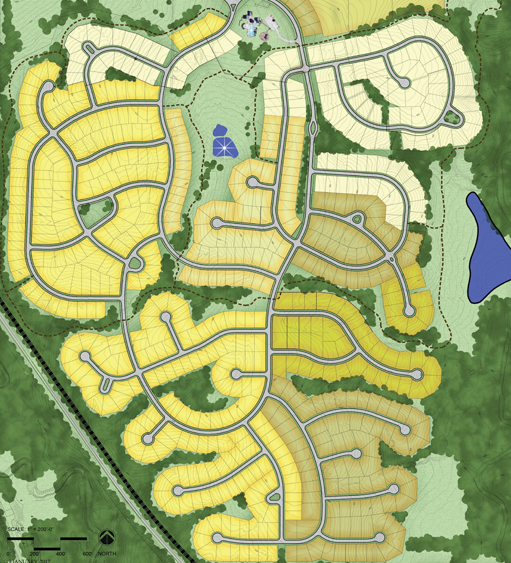 CUSTOM HOME COMMUNITY LOCATED IN THE GREENWOOD AND LEE'S SUMMIT AREA
Our community is perfect for active, growing families of all types. The breathtaking homes at Woodland Trails are designed by the area's finest custom home builders and are located in Lee's Summit R-7's award-winning school district. Our new construction homesites near Kansas City are arranged to take full advantage of more than 100 acres of green common space, an unparalleled dedication of common ground for homeowners in the Lee's Summit area. Our community also offers a beautiful pool complex reminiscent of a Colorado luxury resort, miles of paved walking trails that meander through rolling hills and peaceful waterways, and a well-maintained sand volleyball pit and athletic field.
Woodland Trails is more than a community filled with luxury homes; it is a place where you can raise your children and create memories. Enjoy a strong sense of community while maintaining your space with our impressive acreage.
Purchasing a New Construction Home in Kansas City
New construction home builds are the first choice for many homeowners because of the benefits that come with a custom, new home versus a pre-owned home. One of the big benefits of building a custom home is the fact that modern homes are built with far more efficient materials. From plumbing and appliances to heating and air, the efficiency and performance of a new construction home in Kansas City are superior because of these energy-efficient materials. This also works to your benefit because a new construction home will be move-in ready without any worries about faulty plumbing or foundation cracks. Purchasing a modern, new construction home at Woodland Trails also means you have more updated floor plans that are open and bright, designed to fit your style and budget.
Some of the design amenities you may decide to add to your new construction home in Woodland Trails:
Built-ins
Plantation shutters
Hardwood floors
Wall features
Professional landscaping
Granite countertops
Crown molding
Energy-efficient windows and doors
Modern appliances
Kitchens and bathrooms with modern designs
Reasons to Choose New Construction Homes Over Pre-Built
Kansas City homebuyers have choices when it comes to the single-family homes they purchase. You can choose from new build homes or pre-built homes that have been around for a while. Some people choose to purchase an older home, believing that it will come with more charm and character than a new home, but that's not always true.
New custom homes at Woodland Trails in Lee's Summit are designed with all the character and charm you could want, plus they are designed with your needs in mind. Do you like window seats? Your home builder can put them in your custom home for you. Are you looking for an impressive staircase? We can build your house with a grand staircase. Whatever amenities you want your new home to have, your builder can make your dreams a reality.
New construction homes don't come with all the issues that older homes tend to have, like outdated plumbing and electrical, foundation problems, peeling paint, or leaky roofs. Also, the new construction homes in Woodland Trails are built to last and are at an affordable price range for most buyers who are looking for a new construction home in Kansas City.
We have done all we can to create a dreamland for homeowners, a place where families of all types can enjoy the great outdoors and get the chance to live in a custom home that meets their wishes. Your new house in Woodland Trails will also be set in a prime location close to Kansas City, but not too close.
You can have upgrades, great schools, efficient features, luxurious living, and a community that you will never want to leave behind.
Custom New Homes for Sale
Trust the best new construction homes Kansas City has to offer. Our custom home builders are experts in their field, and they have years of experience and a wealth of knowledge about building luxury homes. Don't miss your chance to live in our beautiful neighborhood where your children can attend a fantastic school district and grow up surrounded by the beauty of nature with the convenience of the city. Woodland Trails offers new homes for sale and sites for your new construction home that are perfect for you and your family. Not all subdivisions offer the best of both worlds—a natural environment with the benefits of living near Kansas City. Now's your chance to live in a neighborhood with custom homes at affordable prices. Don't miss out on this home-building experience.
If you're considering building a new home, you don't have to go through the process alone. Our team at Woodland Trails is here to help. We'll walk you through every step of the process, from choosing the perfect lot to selecting the right floor plan and finishes. We're dedicated to making your dream home a reality. So contact us today at 816-875-6410 and let's get started.