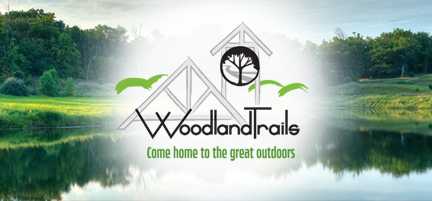 BUY A NEW CONSTRUCTION HOME IN WOODLAND TRAILS
Buying a house can be stressful and energy consuming. We understand finding the perfect house that meets your needs and specifications can be difficult. That's why choosing a new construction is a great alternative to purchasing an existing home – you get everything you want, the way you want it.
At Woodland Trails, you can partner with one of our certified professional home builders in the design and construction of your new home. Together, we can help you create a floor plan that fits your lifestyle. Turn a standard living space into a great room to comfortably entertain your guests or build a kitchen large enough to cook for your entire extended family. No matter what your priority is, the choice is yours.
Woodland Trails Custom Home Builders
At Woodland Trails, we have partnered with professional custom home builders who are waiting to build you a new house in Greenwood, located in the Lee's Summit, Missouri school district. Our hardworking home builders work closely with a professional design team to ensure that your custom home is energy efficient and will provide you with the house of your dreams.
Greenwood and Lee's Summit
Our community is perfect for active, growing families. These breathtaking homes are designed by the area's finest custom builders and are located in Lee Summit R-7's award-winning school district. Home-sites are designed to capitalize on over 100 acres of green common space, an unprecedented dedication of common ground for homeowners. Enjoy miles of paved walking trails that meander throughout the rolling hills and along the peaceful waterways of Woodland Trails. This community also offers attractive spaces where your children can play and you can mingle with your neighbors. There is a pool, a sand volleyball pit, a field for all of your athletic activities, and so much more. Woodland Trails is not just a community filled with luxury homes, but it is a place where you can raise your children and create memories.
Custom Built Luxury Homes
Our custom builders are experts in their field, and they have years of experience and knowledge about building luxury homes.
Our neighborhood is in a fantastic school district. Surrounded by beautiful greenery, Woodland Trails was designed to exist in harmony with the great outdoors. With an abundance of spaces for your children to play, miles of trails, and a pool complex reminiscent of a Colorado luxury resort, Woodland Trails offers houses for sale and home-sites perfect for you and your family.
For more information about Woodland Trails, contact one of our expert team members today at 816-875-6410.