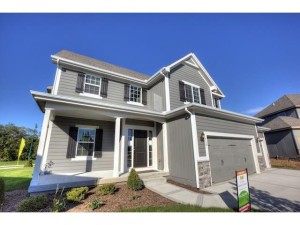 We care about the quality and integrity of every home in our luxurious yet affordable community. So we have included in the team of new custom-home builders for Woodland Trails some of the best in the KC metro — even some of the best in the business. We have entrusted the task of creating our secluded and lush neighborhoods only to the Kansas City area's truest professional new home builders.
Partner with Expert New Home Builders
We are honored to work with new home builders in the Kansas City area such as Sallee Homes, Inc.; Kevin Higdon Construction; Bryant Ratliff Builders, JFE Construction; and Dave Richards Homes, Inc.
These elite home builders also collaborated to create our breathtaking Woodland Shores lakeside community, located in lovely suburban Lee's Summit in the well-regarded Lee's Summit school district. We know them, and they know and meet, or exceed, our exacting standards for quality and craftsmanship.
Contact Our Kansas City Home Builders Team Today
Learn more about our team of new custom-home builders in Kansas City. Find out what makes their work the most superior in the area. Call us at Woodland Trails today at (816) 875-6410. We want to build your new custom dream home.
Let us connect you with the perfect custom home builders in the Greenwood area for your family, your budget and your lifestyle. We look forward to welcoming you to our breathtaking community.